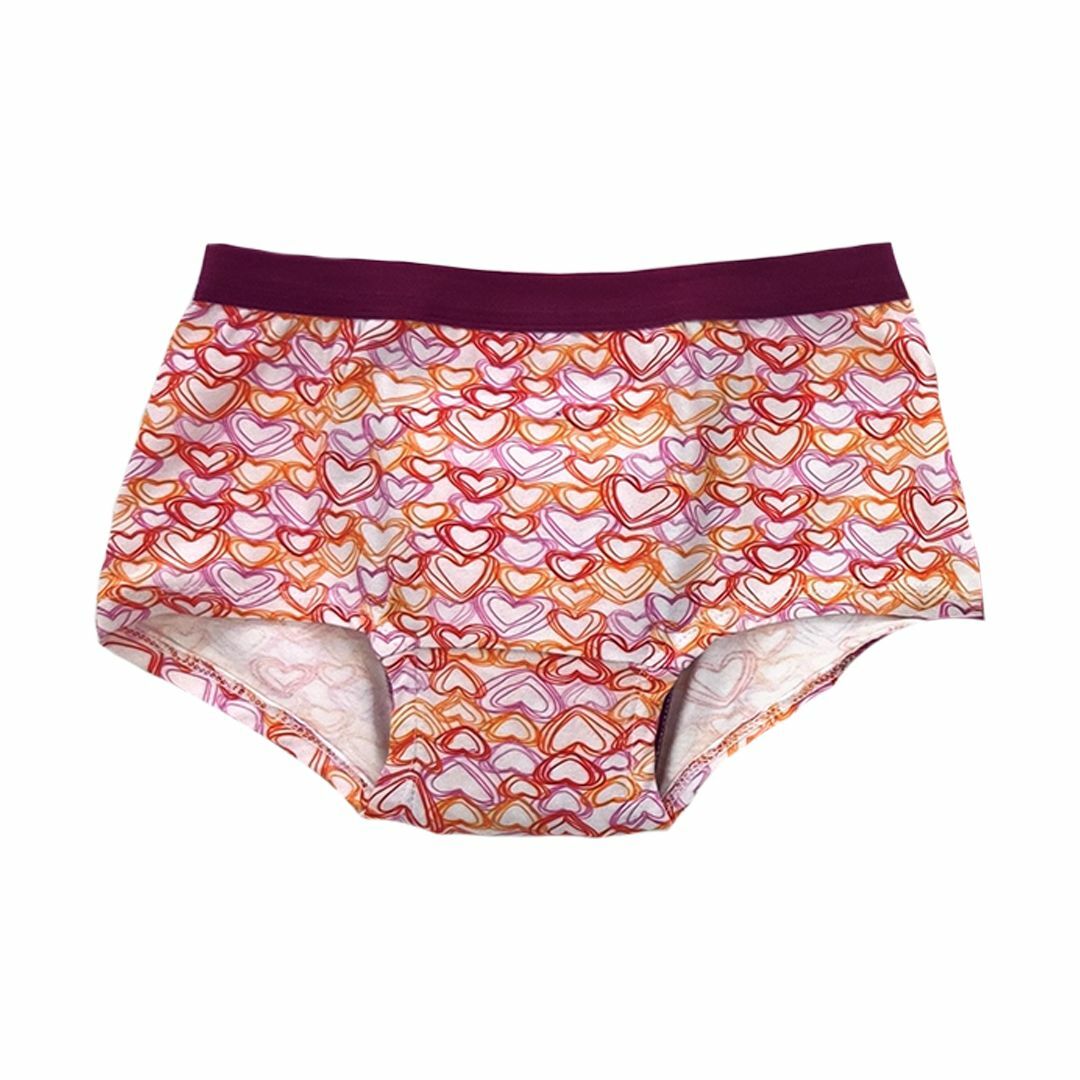 | Sizes: Small, Medium or Large
| Girls: Hearts Design
Introducing, our washable night-time training pants to help get your child out of pull-ups. Snazzipants night pants are absorbent, re-usable and comfortable. A great alternative to disposable nappies – they save you money, reduce landfill and help your child feel more grown up! Snazzipants night pants are designed for the child who is on the way to night-time dryness and isn't completely filling a disposable. They do have two bands inside where an extra booster pad can be placed if you feel you need extra protection.
Key Features and Benefits:
For children who are almost dry – these will not hold as much as a disposable nappy.
The perfect transition from pull-ups to undies
Designed to help with night-time toilet training
100% cotton with a soft waterproof panel
Gives you peace of mind when accidents occur
Reusable and eco-friendly
Look and feel like undies
GIRLS SIZING
| | | | |
| --- | --- | --- | --- |
| Size | Small | Medium | Large |
| Waist | 46-50cm | 48-52cm | 50-54cm |
| Approx Age | 4-6 years | 6-7 years | 7-8 years |